Tuesday, October 4, 2022
Fundraising to hire planning, environmental and transport consultants for fight Redrow's plans to develop Harts Farm into housing and a school is well under way.
Little Bushey Community have lined up planning consultants, Chroma, and have identified two further teams required to challenge the planning application going forward to the Hertsmere planning committee this autumn.
Following the AGM on Monday 3 October, donations had reached 27% of the £10,000 target.
Local residents are being urged to donate what they can in order to fight the plan to descimate Little Bushey's green belt.
Fundraising is being channelled through the organisation's Just Giving page.
---
Sunday, September 4, 2022
Little Bushey Community has lined up planning consultants Chromo to challenge the application on our behalf and you are invited to hear about their plans at our meeting on Monday 3 October at the Scout Hut, Little Bushey Lane.
We will also be launching our appeal to fund the cost of hiring Chroma and some environmental consultants.
It is also our AGM and we will be looking for like-minded people to join our very active committee and campaign team.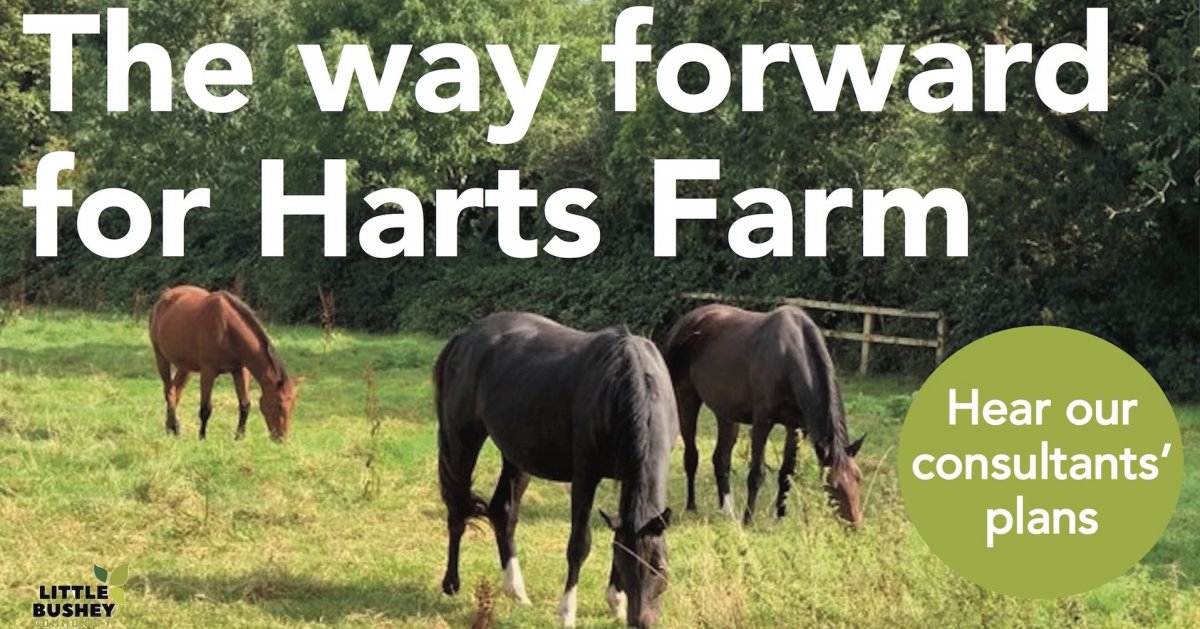 ---
Friday, August 19, 2022
Approval of the outline planning application at Harts Farm in the autumn could open the floodgates to much more than the previously cited 310 houses, primary school and hub.
This application is about the principle of developing the green belt and approving the two access points from Little Bushey Lane.
Residents are being asked not to be fooled by the plan in the consultation document circulated to a small group of houses by Redrow's communication agency. Each area on the map is prefixed by 'potential.'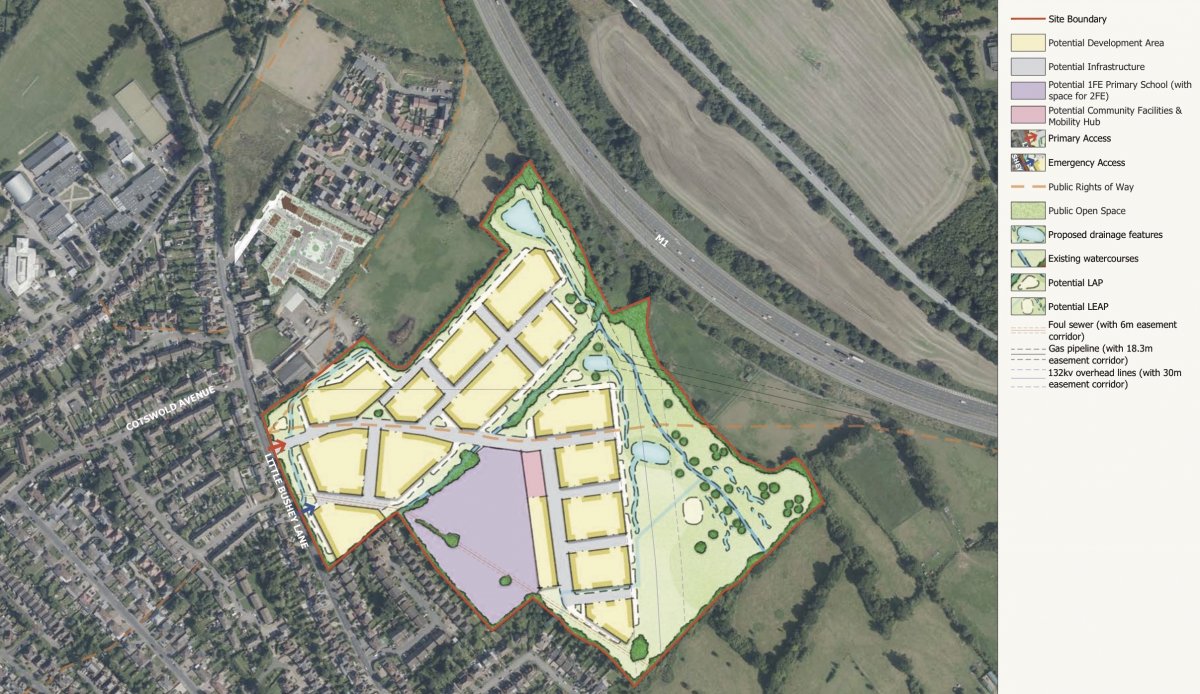 Accessible open space and land reserved for a school is a fantasy scheme - nothing else. If the Hertsmere Planning Committee approve this scheme, the detail is reserved and 600 plus dwellings could appear on the site in a further detailed application.
Little Bushey Community are hiring both planning and environmental consultants to challenge the application and will be letting you know just how you can contribute to the fighting fund.
---
Thursday, July 21, 2022
The campaign team lobbied Hertsmere Borourgh councillors as they arrrived for a full council meeting.
Most were happy to take one of our flyers concerning the objections to developing Harts Farm and a few were even prepared to chat. However, a number of Conservative councillors were brusk, refusing flyers.
Understandably, members of the planning commitee were guarded, as speaking out in favour or against an application before it is decided is regarded as predetermination and would prevent them from voting once the application reaches the committee stage.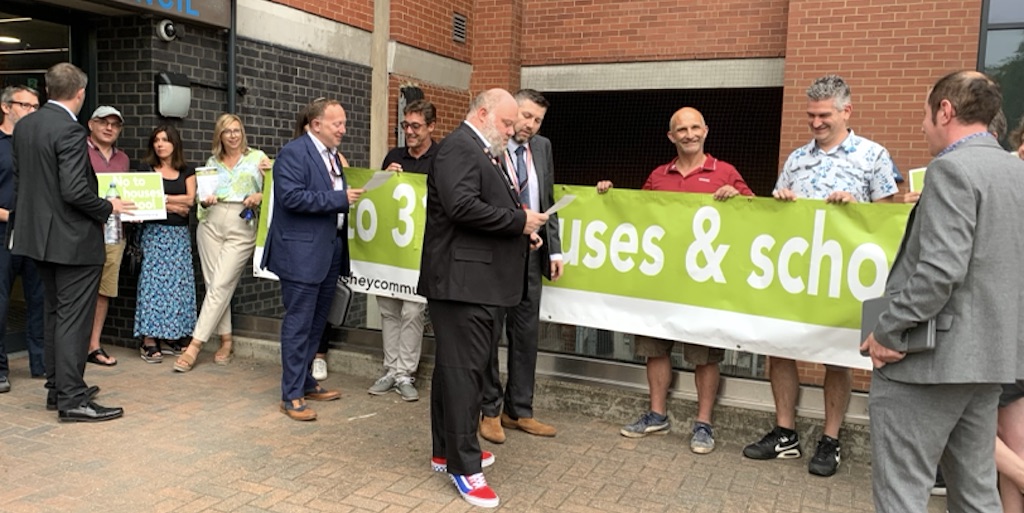 ---
Friday, July 15, 2022
Don't let the sun go down on Harts Farm, its horses and its wildlife.
Object to the building of 310 houses and a school by Monday 25 July.
---